Date Night
Description
Your ultimate dating companion has arrived.
Inject some fun into your dates with loads of fantastic Date Night questions. You won't be short of something to say with Date Night. Have fun taking turns and you'll be totally engaged and loving the conversations.
No more quiet awkward moments, no more conversations about the weather. Whether you're on your first date or have been together for years you'll find Date Night has some stimulating conversations in store for you.
Communication is fundamental for all healthy relationships. It's fundamental for establishing them and for maintaining them. We wanted to contribute to building these strong healthy relationships so we decided to make Date Night. Date Night is loaded with 100's of questions and conveniently organized into 3 categories to best suit your date. There are questions to start conversations with someone you've just meet, questions for someone your getting friendly with and then there are my favorite questions, the thoughtful ones. You're definitely going to get to know your date and have lots of fun doing so.
Personally I think I'm pretty good at conversing but after working on date night I can't help wishing I had it during my dating years. I've now been married for several years and my wife and I have had some interesting conversations from the thoughtful category. Even after all these years you can still learn something new about your partner.
No matter where you are in your dating journey, I'm sure you'll find Date Night invaluable.
Have fun with it and I hope you have a great Date Night.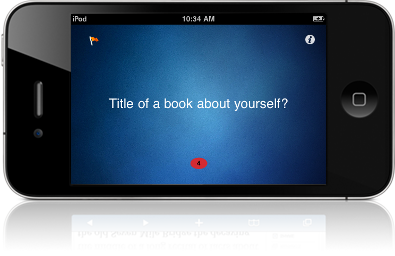 Date Night Q2
Date Night Q3
Date Night Q4
Date Night Q5
Features
100's of stimulating conversation question
3 Categories
Flag your favorites
Shuffle feature
More questions coming in a future update and they're going to be Free
Support
For support please email:
Download
Download and try the application now at the App Store: